Product description
Got seat backs? Then you need an organizer!
Covercraft SeatSave Seatback Organizers are a handy addition to any vehicle. Featuring multiple storage pockets in both mesh and regular, the Covercraft SeatSaver Seatback Organizers not only keep your car more organized (especially if there's passengers in the back seat!) but it also keeps your seatbacks protected. Manufactured using a durable polycotton twill fabric that is water-resistant and easy to clean, the Covercraft SeatSaver Seatback Organizers are easy to install and upgrade the look of any interior!
Do you enjoy roadtrips with the family? Or do you possibly moonlight as an Uber driver after the day job? Do you just enjoy having your vehicle in perfect, organized condition? Either way, the Covercraft SeatSaver Seatback Organizers is perfect for any of those applications! Keep your kids drinks, snacks, iPads, tablets, and games organized in easy to reach pockets – or just keep them stocked with more detailing supplies – you can't go wrong!
---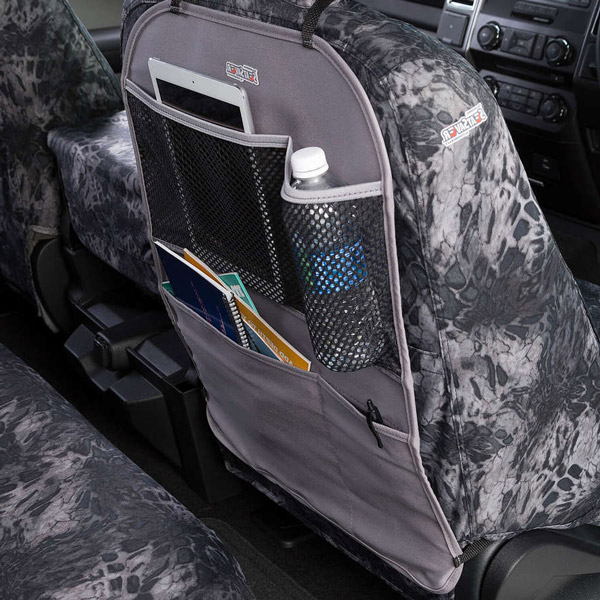 Fits perfectly with the Covercraft Customer SeatSavers!
---
You've seen the cheap imitation products on the market today – they're made of a flimsy cotton that sheds threads like crazy and barely holds anything before tearing. Covercraft SeatSaver Seatback Organizers are most certainly NOT like that! Crafted with a durable polycotton twill fabric, your seat backs will be both protected and provide more than enough space to keep you organized!
Covercraft SeatSaver Organizer features:
Easy to clean with a wipe cloth
Water-resistant fabric
Durable polycotton twill fabric
Straps & buckles for easy installation
Mesh pockets that fit drinks and accessories
Solid pockets for all of your other things
Available in 6 colors
---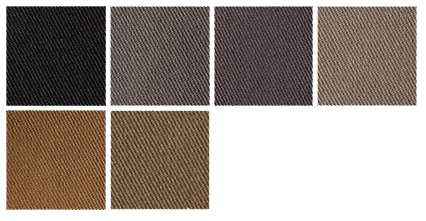 Covercraft SeatSaver Seatback Organizer are available in these color selections!
---
Covercraft items ship from the manufacturer via ground service with an estimated ship time of 2-3 weeks. Expedited and international shipping are not available. Addition discounts do not apply to Covercraft products.